News
LexCase regularly publishes articles on the most relevant news, be it regulations, case law or various opinions.
Iliana Boubekeur is joining LexCase as a partner

LexCase continues its expansion with the arrival of Iliana Boubekeur and her team, who will reinforce the firm's specialist IP/IT and Data offering. Iliana is joining the firm as a new Lexcase partner.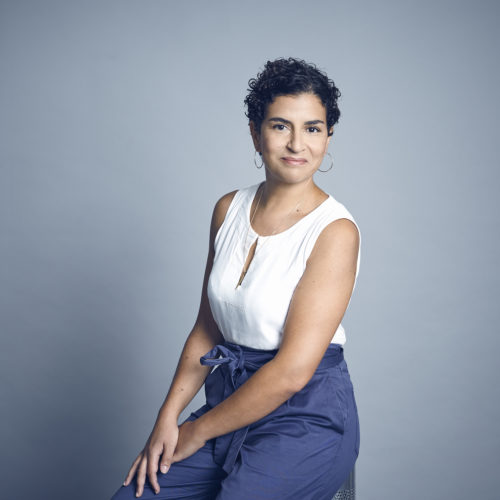 Iliana Boubekeur, who is 43, is an experienced lawyer in the fields of intellectual and industrial property, new technologies and data protection. Her work is focused both on providing advice and handling litigation for her clients. She is registered as a lawyer with the Paris and New York Bars. Iliana graduated from Université Paris Sud (Paris XI) with a Master's degree in Digital law and new technologies; and an LLM from Austin University School of Law.
She was admitted to the Paris Bar in 2004; and after working in her specialty fields with French and international law firms in Paris (Baker Mackenzie and De Gaulle Fleurance), founded her own firm in 2013, focused on innovation, the digital economy and creative digital works.
Iliana and her team, Philippine de Jerphanion (who has a Master 2 Law of Intellectual Property and admitted to the Bar in 2014) and Guillaume Busseuil (Doctor in Private Law, adjunct Professor of law, admitted to the Bar in 2017), advise French and international clients, on the protection and use of intangible assets such as copyright works, trademarks, domain names, implementation of computer and telecoms projects, management and use of data, and the design and development of digital projects.
Iliana decided to join LexCase so as to be able to provide clients with a full- service legal offering, together with Lexcase's legal and business sector knowledge. This enables all aspects of her clients' value chain to be covered.
The arrival of Iliana and her team enables Lexcase to reinforce its activities in the field of Intellectual Property, IT and Data, for all of the firm's clients, whether in health industries, new tech (innovation, e-commerce, communication, entertainment, medias, video games and e-sport, or in the construction industry.
LexCase's Managing Partner, Hubert Mortemard de Boisse, has commented: "Iliana's arrival is a great satisfaction for the firm. We are enthralled by her personality and qualities, and are very happy that she is joining the partnership. We are delighted that our expertise in IP, IT and data protection will be reinforced in this way. It demonstrates the firm's capacity to attract talent to serve our clients. This is part of our growth strategy for 2021-2023 to expand our partnership to 15 partners and consolidate our competitivity and expert offering."
Iliana Boubekeur is also delighted to be joining LexCase, thus extending the range of legal services which can be offered to her clients: "I am very excited by this important step in my professional career. LexCase is a law firm with a truly entrepreneurial spirit, with experts in every field of business law, working to high standards of excellence. The firm has lawyers with top knowledge of very specific industrial sectors. The broad-based business law offering, combined with experience in many sectors of trade and industry, and a well-established regional presence, are very attractive. I am happy and proud to be joining LexCase as a partner with my team, bringing our technical skills to the clients of the firm, whilst giving my existing clients the benefit of LexCase's multidisciplinary and sector focused services in Paris, the French regions and internationally."