Team
LexCase's teams are responsive, proactive and experts in their respective fields.
Iliana BOUBEKEUR
✉ iboubekeur@lexcase.com
☎ +33 (0)1 40 20 22 22 (Switchboard Paris)
Partner at LexCase since 2020, I head the IP/IT/Data department. I advise our French and foreign clients mainly in the technology, innovation, communication, entertainment, media and advertising industry sectors, both in transactional and litigation matters.
Throughout my experiences in highly specialized departments of American and French law firms in Paris, I have gained in-depth knowledge of the technical complexities which are inherent to the technology and innovation fields. I know how to talk to technicians, project managers, field teams, buyers, in order to have a better understanding of the practical issues they are facing in their projects and to offer pragmatic and viable solutions.
I advise our clients in four main areas:
Protection, management and defense of intangible assets (copyright, trademarks, domain names): due diligence of intellectual property rights; IP protection strategy; IP prosecution; management of IP rights portfolios; assistance in the exploitation of rights (drafting and negotiation of assignment contracts, licensing agreements, R&D arrangements, etc.); implementation of dispute resolution procedures for domain names; copyright and trademark infringement litigation, as well as related unfair competition litigation.
IT and telecom: assistance in the implementation of IT projects and telecommunications infrastructures (drafting and negotiation of contracts, assistance in change management, implementation projects, migration, etc.); advice in information systems security and regulatory compliance; pre-litigation and litigation in IT and contractual matters.
Data: advice in data management and exploitation strategy; GDPR compliance projects; data protection officer missions; assistance before the supervisory authorities (notably the French data protection authority, CNIL); data privacy related documentation (data privacy policies, hosting agreements, agreements for the transfer of data outside the European Union, security and data retention policies); CNIL investigations; pre-litigation and litigation.
Media and e-commerce: advice in the development and implementation of digital projects (websites, marketplaces, mobile applications, online content publication); assistance in the exploitation of image rights and regulatory compliance; drafting of the online contractual documentation (general terms and conditions of sale, service, use, data privacy policies, legal notices); third-party agreements (drafting and negotiation of website development and maintenance agreements, hosting services agreements, Internet access services agreements, listing agreements); management of take-down notices; hosting services/publishers liability issues; pre-litigation and litigation relating notably to online content.
I am a member of the French association Cyberlex and of the IAPP (International Association of Privacy Professionals)
2020: LexCase / IP, IT & Data Department – Partner
2013: Iliana BOUBEKEUR Law Firm / IP, IT & Data – Founder and manager
2010: de Gaulle Fleurance & Associés Law Firm / Intellectual Property and Technology – Senior Associate
2006: Baker & McKenzie / Information Technology and Communications Department – Mid-Level and Senior Associate
2004: Rojinsky Law Firm / Intellectual Property and Technology – Associate
Admitted to the Paris Bar in 2004
Admitted to the New York Bar in 2001
LL.M, University of Texas at Austin School of Law, Texas, USA
Masters Degree (DESS) in Digital and New Technology Law (Université Paris I-Paris XI, Sceaux)
Masters Degree in Corporate and Business Affairs (Université Paris X Nanterre)
🇬🇧 English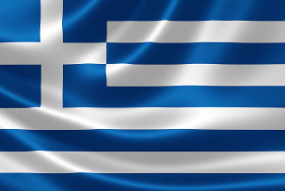 Greek